Fordite: Detroit's Agate (Glitter Topper)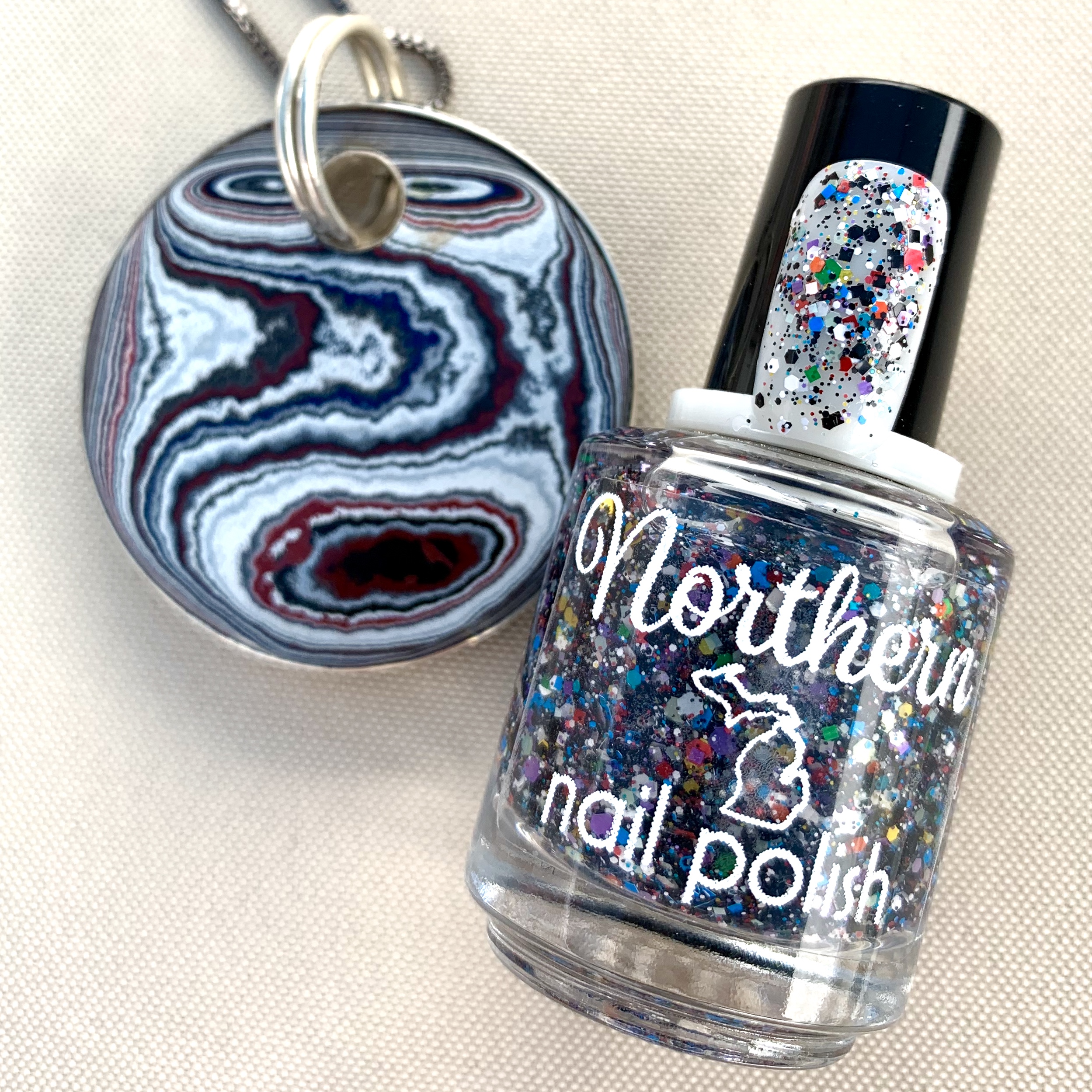 Fordite: Detroit's Agate (Glitter Topper)
Inspired by the colorful jewelry made out of the chunks of car paint overspray from old abandoned car factories in Detroit.
Black, white and rainbow matte glitter in a clear nail polish
What is Fordite? Read my blog post about it here! https://northernnailpolish.com/blog/2018/6/9/fordite
Photo of bottle next to a pendant I bought at the art fair! By Rock Works and Thingz on Facebook
Photo examples of the bottle next to real Fordite chunks were taken by @ampjewelry, a local jewelry artist! Check out her work at AMPJewelry.com
Wear alone or over a different color. Example shows one coat over M-22, and alone. Apply a clear top coat for a smooth and glossy texture.